I know I shouldn't have...
The very second I've started doodeling this overpaint - I have been doomned. I'll
have
to get that faceplate to give it a try. I mean Ash'es face never looked that fancy on a Karsh sculpt overpaint >.>
Je sais très bien que je n'aurais pas du...
Dans la seconde même où j'ai commencé à gribouiller cet overpaint c'en était finis de moi. Il me faut cette faceplate au moins pour faire un essai.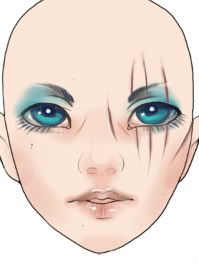 model: unoa l-bi madoromi