I might have mentioned before that Blyss is a character suffering a bit of schysophrenia, and therefore has multiple personalities. I'll be introducing 4 of those for the moment. I'm not sure how soon I might be able to brong those to life in my photos, but I thought they are still worth mentioning^^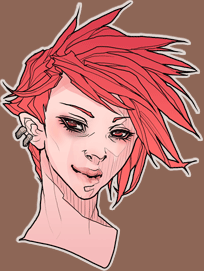 Personnality 1 : Redox
A reckless hot-blooded narrow-minded jerk. He dyes his hair red, wears provocative siny leather clothes and heavy jewelry. Gets himself drunk as often as possible, and then gets himself into fights. Likes drugs and anything you can smoke. Is very fond of guns, and often payes for it with his own bloщd - but hey, why woud an immortal jerk care?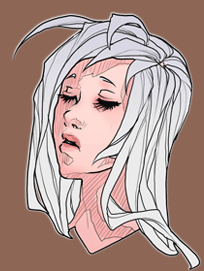 Personallity 2 : Azrael
A weak and frail creature, lost in sadness and sorrow. Spends most of his time whining, crying, cutting his veins open, or roaming aimlessly around desert places by night. Would eventually end up dieing, of course, if he wasn't a god.
Personallity3 : Sirion
A God, indeed, and if you're not fine with this fact, you're probably already dead. Arrogant and self-centered, pretty much of a tyrant he is.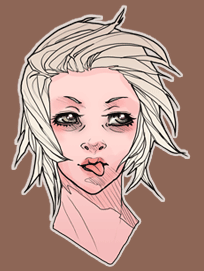 Personallity 4 : Fluff (aka Blyss himself)
A rather nice fella, curious, smart and sweet. You'll definetly become friends with that one - or, well, otherwise you'll eventually end up beatут numb by his pals one way or another. Blyss spends most of his spare time hiding and running away from his past, that always ends up catching up with him.