Something I'm working at : my B-el faceplate that was put through heavy modifications.
I
do
like the default looks of the faceplate, but they are just too recognizable and also - too rough compared to the Lusis one, and I needed them to look more...siblings-like. So I've sanded down and reshaped it's eye-brows, nose, chin, lips, eye-lids and opened it's eyes and mouth of course. I need more sanding paper very fast :O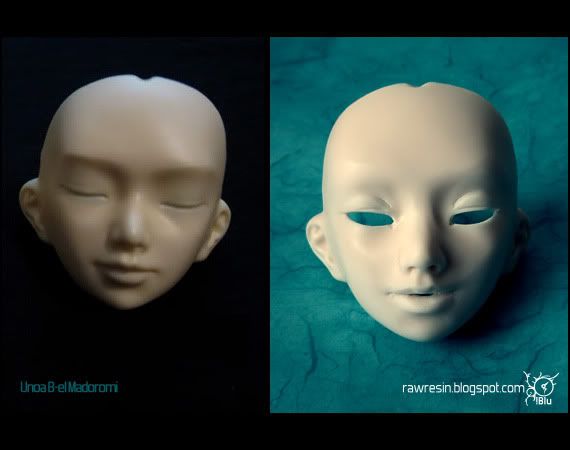 Those would be my last mods, I've got two more faceups to do and then I'm taking a good break.